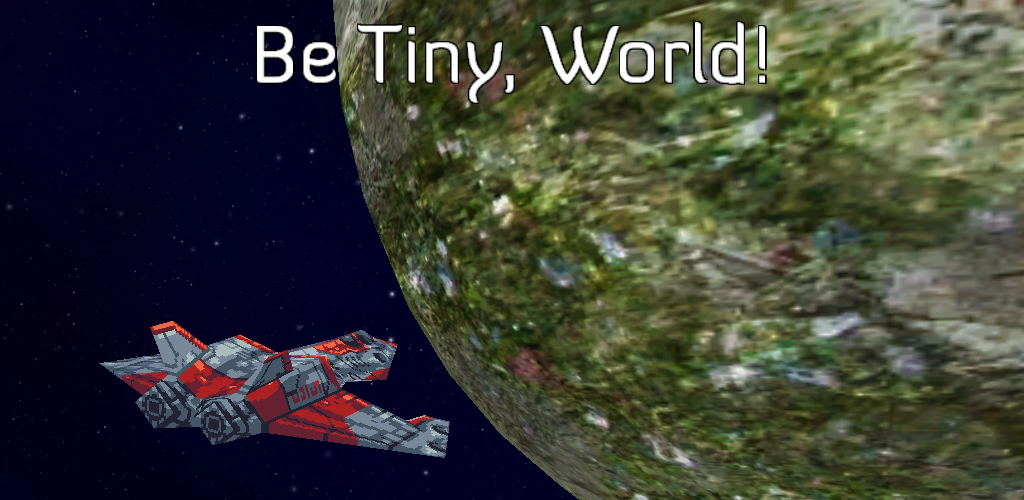 Be Tiny, World!
Be Tiny, World! v1.170812.19 Released
---
This is a tiny update. It changes virtually nothing about the game. It just updates the engine from Unity 4.3.4 to Unity 2017.1 in an effort to keep the game compatible with and playable on modern systems.
I also fixed one tiny bug where sometimes pressing Escape would close the menu but pause the game, or unpause the game while opening the menu.
The previous update to this game occurred in November, 2014. This game is considered "finished" (or perhaps "abandoned") and future updates are unlikely. But perhaps in the future there will be an occasional update to the latest Unity engine to ensure future compatibility.
Files
Be Tiny, World! - Windows
27 MB
Version 1.170812.19
Aug 13, 2017
Be Tiny, World! - Linux
47 MB
Version 1.170812.19
Aug 13, 2017
Be Tiny, World! - MacOS
44 MB
Version 1.170812.19
Aug 13, 2017
Be Tiny, World! - Android
38 MB
Aug 13, 2017